Zoho Partner in India

Dhruvsoft is one of the finest Cloud Computing and Software as a Service providers in India, offering specialized resources for Zoho CRM, Projects, Email, and Meeting. With a focus on exceptional service, Dhruvsoft caters to clients in major Indian cities, including Mumbai, Chennai, Hyderabad, New Delhi, and Bangalore. Dhruvsoft has advanced their partnership with Zoho to provide seamless CRM implementation and sales solutions to clients throughout India.
Dhruvsoft's dedicated team of experts is committed to delivering top-quality service and support, ensuring that clients achieve their business goals efficiently and effectively. As one of the first providers of Cloud Computing and Software as a Service technology in India, Dhruvsoft has a proven track record of success and is well-equipped to help clients streamline their operations, enhance productivity, and grow their business.
READ MORE…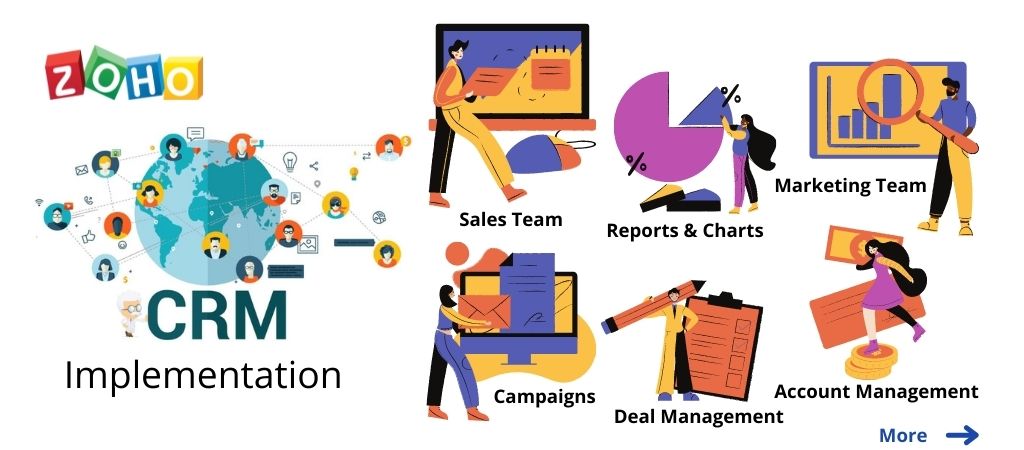 Signup for Zoho Implementation Service
Click on the links below to Signup for Zoho Services
Zoho for Marketing Team
Zoho CRM is a top CRM solution for small and midsize companies and offers extensive Marketing Automation functionality. As a leading Zoho CRM partner in India, we provide solutions and services to help clients implement Marketing Automation.
Zoho CRM for Sales Team
Zoho CRM is an ideal solution for lead generation, qualification, opportunity, and pipeline management for your sales team. It provides complete sales force automation solutions. As a leading partner of Zoho in India, we offer solutions and consulting services to help implement Zoho CRM for your business.
Zoho CRM
Zoho CRM is a cost-effective solution that's ideal for small and mid-sized businesses. It offers almost all of the key functionalities of leading customer management applications at a fraction of the cost. Zoho is an effective CRM tool that streamlines your organization-wide sales, marketing, customer support, and inventory management functions in a single system.