Dhruvsoft is offering Charity Discount for Non Profits in Salesforce.com Implementations. We work with small and mid size Charity or Non Profit Organizations from across the world.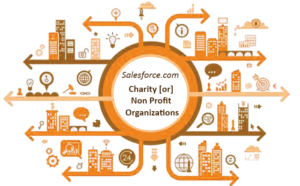 Our Non Profit Starter Pack Plan is a two week implementation project. In our charity discount you pay us for one week and we will deliver you another week at no additional cost.
Non Profit / Charity discount by Salesforce
All Non Profit / Charities can apply for up to 10 free Salesforce licenses through Power of Us Application form. Non Profit / Charity discount by Salesforce gives you 10 free Salesforce licenses (of USD 18000 value commercially) for your registered non profit / charity.
We at Dhruvsoft can help you to customize your Salesforce instance to meet your organisation's unique requirements. We will train your admin and end user resource to make sure they have right skills to use the new software.
How to apply for our Non profit / charity discount
Your organization is eligible if you are a registered non profit / charity organization with 100 or less number of employees. If you have a genuine need to implement Salesforce.com in the organization and are willing to commit resources during implementation for a period of 2-4 months, you are right candidate for this. You should be willing to work with remote implementation partner.
The eligible organization should be willing to spend USD 2500 (plus taxes if applicable) towards the 50% of the quick-start implementation cost, while you save 50% of the implementation cost.
Contact us to save big on your Salesforce implementation and support costs.