Salesforce Health Cloud is the leading patient engagement platform that enables the care coordination of patients with the goals of – increasing patient satisfaction, Improving outcomes, and Reducing avoidable costs.
Health Cloud provides caregivers a Complete View of the Patient – comprehensive patient care timeline with integrated EMR and device data. Health Cloud helps in smart Patient Management by engaging with patients and the entire care team in real time. The proactive Patient Engagement in Health Cloud allows patients to manage personal healthcare goals and have access to complete care team.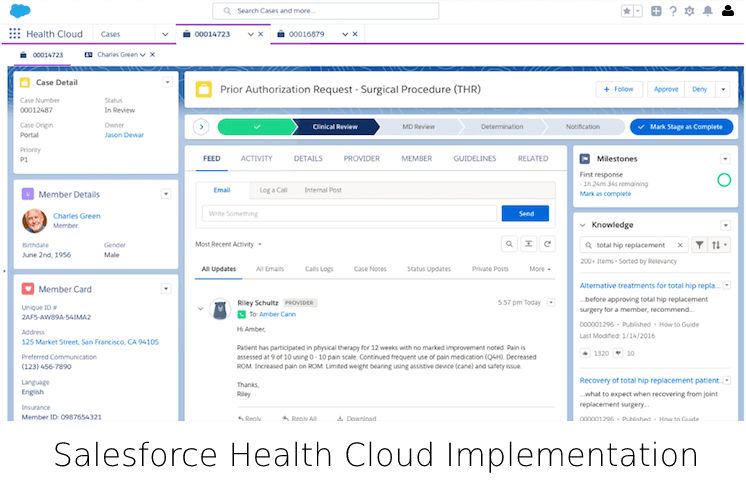 Who can use Health Cloud
Health Cloud solution can be used by most of the players in Healthcare and Life Sciences like –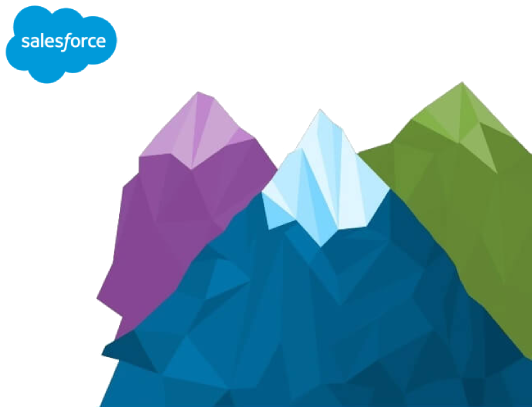 Healthcare Providers / Hospitals
Payers
Pharmaceuticals / Life Sciences companies
Medical Devices & Diagnostics firms
Health Cloud Services from Dhruvsoft
Dhruvsoft offers end to end services for Implementation and Support of Salesforce.com Health Cloud. Our services include –
Salesforce Health Cloud Implementation & Deployment
Health Cloud Administration & Support
Optimization & Enhancements in Health Cloud Implementation
Health Cloud offshore dedicated resources
Our team of Health Cloud experts can work with your team to deliver world class Health Cloud based solutions.
Health Cloud Features
Here are some of the key features of Heath Cloud that we help our clients implement –
Implement Patient 360 Degree View

Health Timeline of Patient
Patient Profile
Care Team Network

Care Team Productivity

Intelligent Task Management (Today's Tasks)
Collaboration of Care Team
Implement Concurrent Care Plans
Customization & Management of Care Plans
Advanced Patient Segmentation
Integration with Einstein Analytics for Risk Stratification
Lead to Patient Conversion
Mobile Access for Care Team and Patients

Assessments or Surveys
Integration with Field Service Lightning

Clinical data Management

Individual Patient Model
Clinical Data Model

Integration

HL7 v2 ADT Adapter
Integration for EHR and HL7

Service Cloud Integration
Salesforce Shield Integration
For comprehensive information on features of Health Cloud applicable to your organization and to know more about our Health Cloud implementation services please contact us.