Matchy is a specialized CRM application for relationship matchmakers and private brokers. Our solutions meet all the requirements of relationship brokers, helping them manage the database of profiles, match the profiles, make decisions, and ensure the efficient running of their business operations.

This matchmaker's CRM application is developed on the Salesforce.com platform – the leading standard for Cloud applications. Users will be able to manage a database of profiles for prospective clients and look for matches that perfectly fit those profiles.
One of the key features of the Matchmaker CRM is that it helps users find matches from a large number of profiles. As an outcome, the user will spend less time browsing through several individual profiles.
Key Features of Matchy – the Matchmaker's CRM
Manage Client / Customer Information
Creating profiles with number of attributes
Add profile photos
Add family members and their details
Creating match preference for profile
Searching profiles as per match preferences
Profile update by the client directly (using a link sent to client by email)
Send profile to prospective matches
Managing offerings for clients (services master)
Creating an invoice and sending it via email to clients
Dashboard and report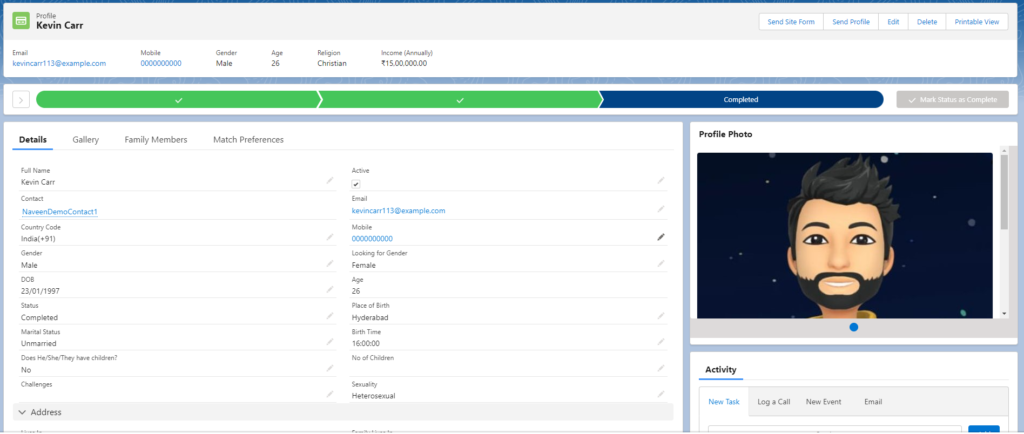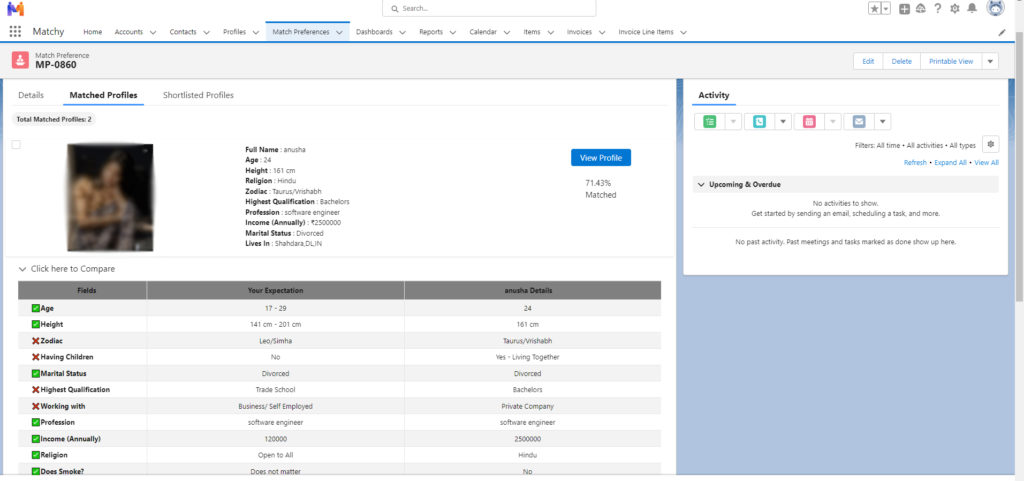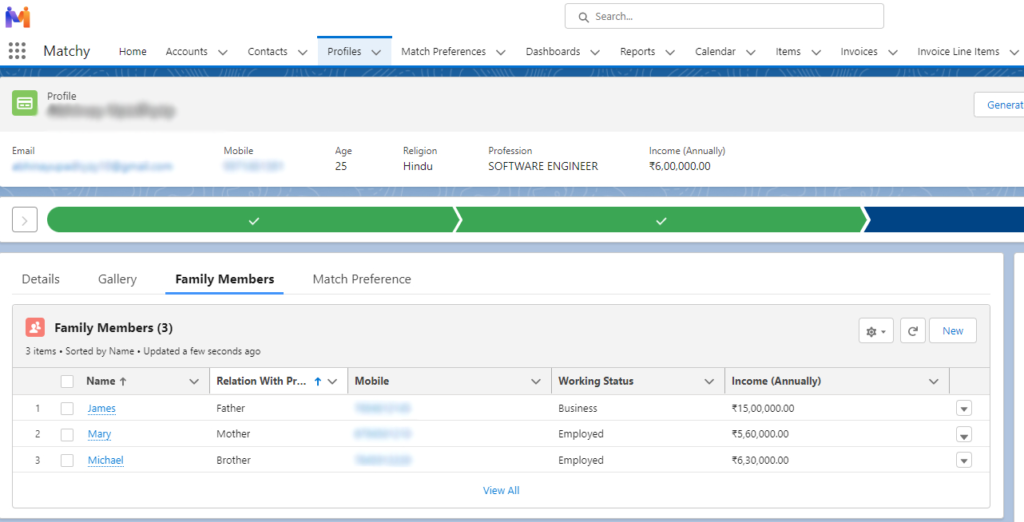 Technical requirements of Matchy
One of the following license is required to install Matchy
Salesforce.com Platform Plus
Salesforce.com CRM Performance Edition
Salesforce.com Unlimited Edition
Salesforce.com Enterprise edition
Pricing of CRM for Matchmakers
The Matchy CRM app is available based on an annual recurring pricing (SaaS) model. Contact us to learn more about this application and its pricing.
How to Get Matchy – Matchmaker CRM?
The Matchy CRM app is available as a Salesforce Managed Package from Dhruvsoft. Contact us for demo and installation details.
Contact us
If you are a matchmaking firm or individual matchmaker or relationship broker – Matchy CRM is a tool you should be using.
Fill the contact form to connect with our team of Expert Implementation Consultants or schedule a free evaluation call to learn more about this app.