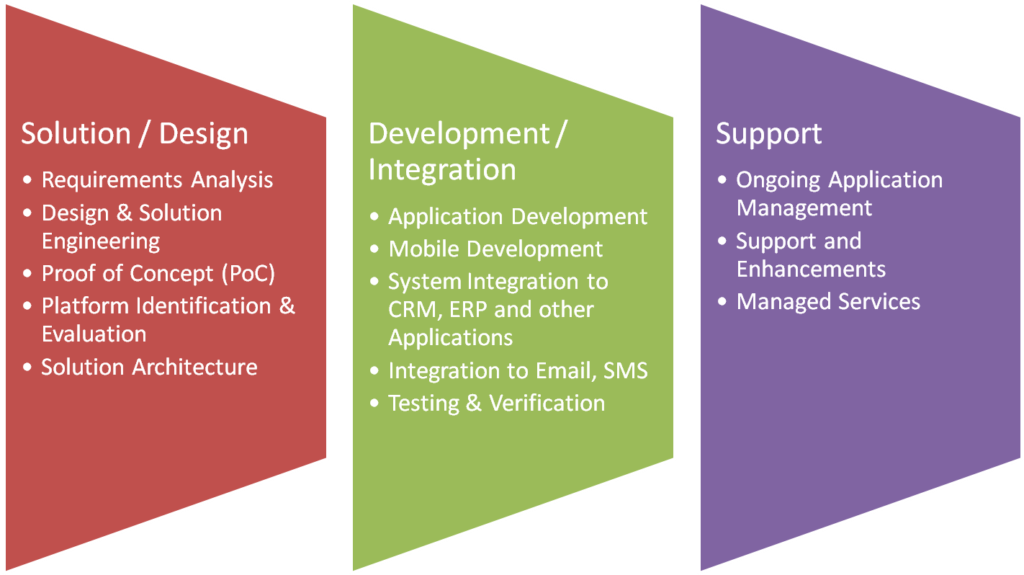 Our Internet of Things or IoT Services include Requirements Analysis, Process Modeling, Platform Architecture, System Integration (with CRM, ERP or other systems), Testing and Support. As a fast growing service provider of Internet of Things (IoT) services in India we are working with some of the leading enterprises to design and provide solutions that connect devices or machines to IoT platforms like – AWS IoT M2X, Jasper Control Center, Azure IoT Suite, Oracle IoT Cloud, ThingWorx IoT, Salesforce IoT Cloud and SAP HANA Cloud Platform for IoT. Recognizing the significance of such disruptive technology we are working with many of our clients to identify new project areas to bring great benefits of IoT for their customers.
Dhruvsoft, from its India based development center, works with enterprises including products, services and manufacturing companies to provide IoT solutions to connect machines and devices to IoT platforms and develop solutions to convert the data collected into information and analytics.
IoT Services
Solution Design & Development for Internet of Things
Requirements Analysis
Design & Solution Engineering
Proof of Concept (PoC)
Platform Identification & Evaluation
Solution Architecture
IoT Development & System Integration
Application Development
Mobile Development
System Integration to CRM, ERP and other Applications
Integration to Email, SMS
Testing & Verification
Support of IoT Applications / Systems
Ongoing Application Management
Support and Enhancements
Managed Services
Recent work
Some of our recent work in IoT domain includes
Emergency Case Creation and Rapid Response for the Field Service personnel of a Machine Manufacturer enabled them to offer customers a service level of 30 minutes.
Automated Service Sales Opportunity generation based on usage of a Medical Equipment Manufacturer
Automated replenishment Order based on inventory level for a chemical manufacturer
Have more questions about our Internet of Things offerings? Connect with us to know more.