Salesforce Integration Services offered by DhruvSoft include custom integration services using REST/RESTful APIs, SOAP APIs, and integration using products tools such as Informatica Cloud, Jitterbit, Mulesoft or Dell Boomi. We offer extensive range of services for integrating Salesforce.com CRM or Force.com applications to other enterprise applications such as ERP, SCM, Custom websites, custom applications.
Success of Salesforce CRM implementation can be directly linked to keeping data up to date. the potential of valuable enterprise data which other becomes a "silo" can be unlocked by integration. We offer following integration services:
Salesforce integration Design
Force.com Integration Development
Testing of integration components
Integration Deployment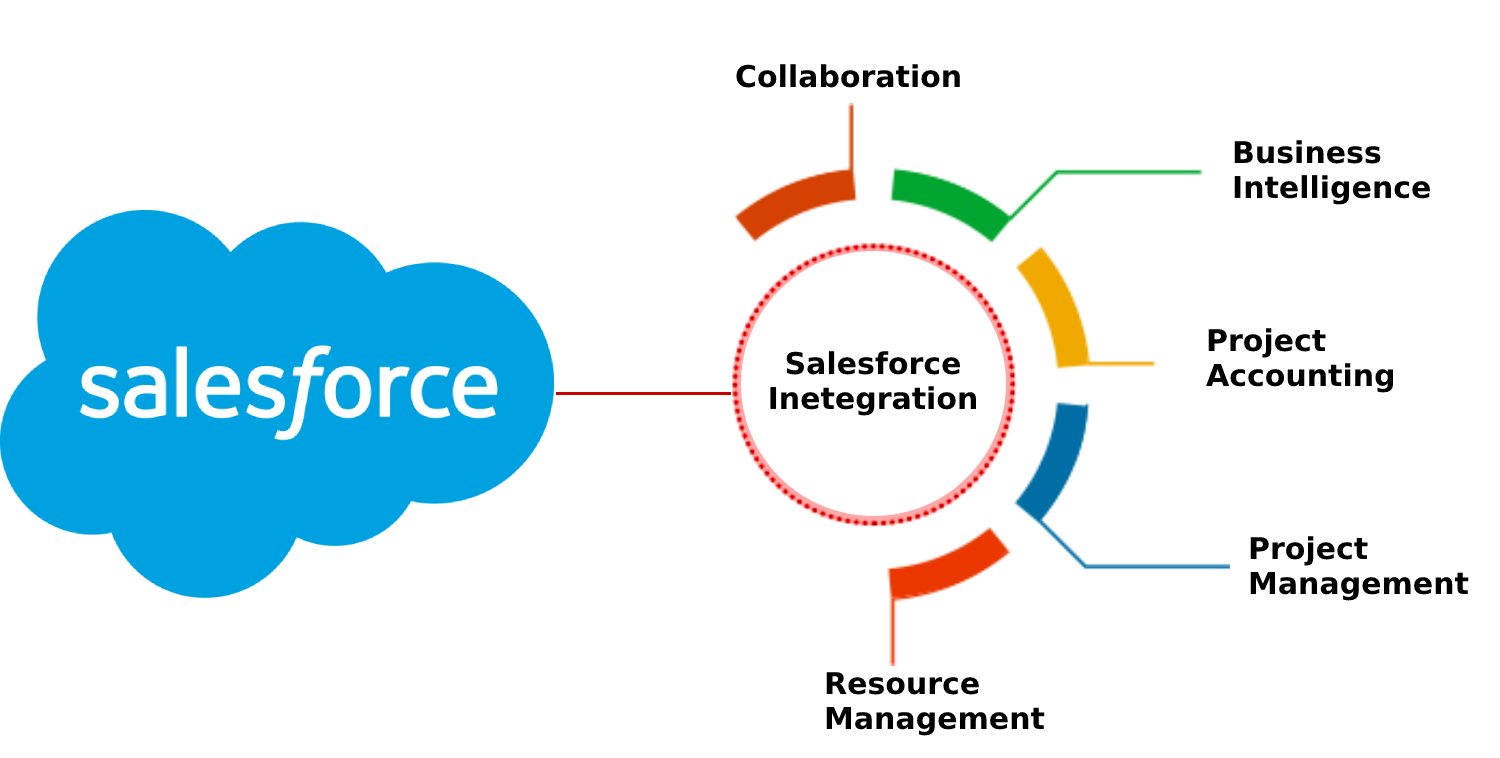 Salesforce.com Integration using REST / SOAP API
Two way integration between Salesforce.com and other enterprise applications using Salesforce.com API or custom web services. We have executed several successful projects of creating custom web services to integrate Salesforce.com with websites, mobile applications, external cloud apps, data aggregation services, other cloud apps (like Accounting) etc.
Informatica Cloud – Salesforce.com integration
We provide services for Salesforce.com integration using Informatica Cloud. Our expertise include Sales Cloud to back office integration, Service Cloud to back office integration, CRM to data warehouse integration and custom integration between Force.com and other apps.
Mulesoft – Salesforce.com integration
CloudHub / Mule ESB from Mulesoft is a ready to deploy integration solution of Salesforce.com with other applications through a library of connectors. We help companies integrate Salesforce.com to ERP systems such as SAP, Oracle Apps or Netsuite using Mulesoft ESB and other applications such as Marketo, ZenDesk that help you market and provide seamless service to your customers.
Dell Boomi – Salesforce.com integration
We provide integration services using Boomi AtomSphere for one time data transfer or real time SaaS integration. Our integration services include integrating Salesforce.com with solutions such as Financials, eCommerce, Billing, Marketing automation, ERP, Supply Chain and other Web Services.
Contact us to know more about Salesforce.com integration options and to engage us to provide services across the integration project life cycle.