Zoho One is the all in one suite of 35+ applications from Zoho offered at a very attractive price. Dhruvsoft offers evaluation, implementation, deployment and support services for Zoho One for clients across the world. Our services start with evaluating if Zoho One is a fit for your organizations. If you decide to go for Zoho One we provide the services of implementation and customization of 35+ Zoho One apps to your business needs. We work with our clients to deploy the applications across the organization and provide post implementation support.
CLICK HERE TO SIGNUP FOR ZOHO ONE
What is Zoho One?
Zoho One is a suite of over 35 Zoho applications – both online and mobile apps. Zoho One can enable you to run your entire business operations in just one suite of business applications. With Zoho One you get all 35 plus apps with their full features of enterprise editions.
The 35+ apps are broadly in following categories: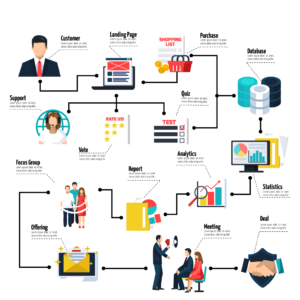 Sales
Marketing
Support
Productivity and Collaboration
Finance
HR
Business Process
What is the price of Zoho One?
Zoho One is available at an attractive price of INR 3000/User/month. There is also an all employee pricing of INR 1500/User/Month. However for that it is required that the organizations buying Zoho One will have to buy it for all their full time employees.
What are the advantages of Zoho One?
Here are top 5 advantages:
Suite of 35+ business applications (No other competitive offering has such breadth of functionality)
Pre-built Integrations between various applications
One centralized admin management console for app the apps
One Price, One Bill with All in One Licensing Model
Last but not the least – Price – very attractive price
Is Zoho One right for my Organization?
Whether Zoho One is right for your company? Contact us and we will help you with a evaluation of the package based on your requirements. Our analysis can give you insights on which of the 35+ apps can be of use to your organization and prepare a road-map for deploying the applications. If you are a existing Zoho customer – we can evaluate if you should migrate to Zoho one.
Zoho One Implementation, Deployment & Support Services
Dhruvsoft offers implementation and deployment services for of "Zoho One" to its clients across the world. We follow a model  where we deploy a group of applications e.g. Sales or Marketing or Finance togather. Our team of implementation and deployment experts working from our Development Center in India are prepared to deploy Zoho One for any size of organization – whether you are a small company with few employees or a company with thousands of employees and multiple locations.
Contact us to know more about our Zoho One Implementation, Deployment and Support Services. Click on the link below to signup for Zoho One: