Quick Salesforce.com Optimization Service 1 week package provides clients with a quick and effective way to review their existing Salesforce.com functionality and unlock the unused and misused functionality. If you feel that your Salesforce.com implementation has not given you the desired Return on Investment (ROI) as some of the critical functionality is missing or if the user adoption is poor in your Salesforce.com CRM implementation – you must consider the Salesforce.com Optimization Service.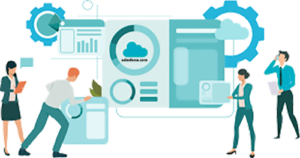 This is a one week remote service package includes a Business Process Review Session and other client interactions are conducted online using Live Meeting. Subsequent to Business Process Review session, our Salesforce.com consultants review your requirements to Salesforce.com implementation.
We will assist you in getting a quick review of Salesforce CRM Service Cloud and Sales Cloud (depending on your edition):
Business Process Review
Review of existing SFDC implementation
Review of Adoption Rate
Review of metrics to track performance
If you are an existing Salesforce.com CRM customer looking to make the most of unused capabilities – this service is advisable. Quick Start Salesforce.com Optimization Service is designed to unlock unused functionality in your existing Salesforce.com implementation. It will help you to extend your use of Salesforce to new areas or applications. This is a remote service which helps you to configure your existing application in an optimized manner to address your business needs.
Pricing: The fee for the Salesforce.com Quick Optimization is US$2,900 for EE and US$1900 for PE
Salesforce.com Service Optimization  1 week Plan
Pre Project

One-hour project kick-off call to plan & coordinate

Day 1

Business Process Review
User Adoption review

Day 2

Design Review
Configuration & Customization Review

Day 3

Review of Reports, Dashboards
Data Quality Review

Day 4

Review with client project manager
Rapid Changes (minor adjustments)

Day 5

Preparation of knowledge-transfer document with recommendations for additional module deployments or configuration changes
2 hour system administrator consultation
Deliverables
Business Process review
Knowledge-transfer document with recommendations for additional module deployments or configuration changes
Administration KT Session
Contact us today for a free One hour consultation to evaluate if Salesforce.com Quick Optimization is good for your business.