We offer Industry Solutions or Frameworks on top of Salesforce.com CRM. These frameworks are customized Salesforce.com CRM for industry Verticals that are based on the need that each industry is unique and has its own set of process, terminologies and way of doing business. Although Salesforce.com CRM comes with out of box generic functionality – that may not meet the needs of your industry. You may be using a different approach to acquire new leads, manage opportunities or provide service to your customers. At DhruvSoft we have developed solution framework specific to your industry. This helps reduce the implementation and deployment time and also ensures that you get advantages of best processes in your industry.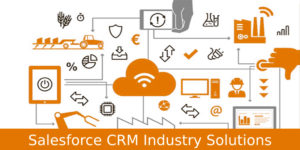 The solutions for various business have been a result of our experience with clients from across the world working in different industry and segments.
Using the industry solutions DhruvSoft can deliver faster on your Salesforce.com CRM projects. With the pre-built industry frameworks we can deliver quicker and you can maintain with ease.
To learn more about DhruvSoft's Salesforce.com CRM vertical offerings (Solution frameworks) and our industry specific success stories – click on the links below:
Bio Technology CRM
Education CRM
Health-care / Hospitals CRM
Manufacturing CRM
Medical Devices CRM
Pharmaceutical CRM / Bulk Drugs CRM
Professional Services CRM
The above industry solutions are offered as "Solution Framework" or "Pre-built Solution Accelerators". These are offered to speed up the implementation process as a part of our Implementation Services. These are not products and would require clients to have Salesforce.com CRM licences.
Contact us to know more about our industry CRM solution frameworks based on Salesforce.com CRM or for a custom proposal to meet your specific business requirement.