Join us for a webinar on Migrating from QuickBooks to Oracle NetSuite.
Topic: Making the Switch – From QuickBooks to NetSuite
Date & Time: 22 September 2022 – 3:00 PM to 4:00 Pm
As companies grow and accounting becomes more complex, entry-level accounting software has clear limits. Handling mature business challenges using spreadsheets and clusters of disparate applications just don't cut it—which is why companies often upgrade from QuickBooks to NetSuite.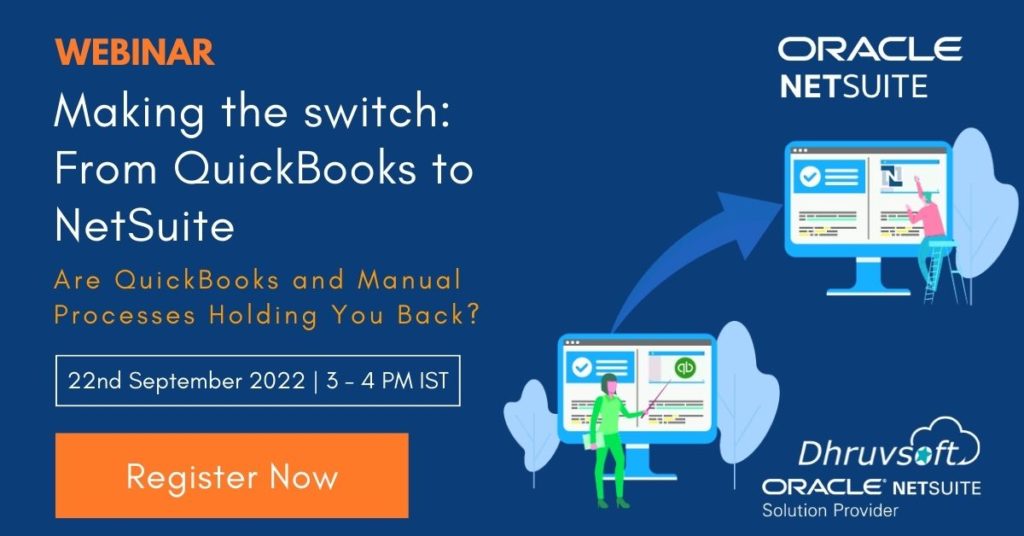 Hear from NetSuite customers on why they made the switch from QuickBooks to NetSuite and how Cloud Financials enables them to lower operational costs, automate key business processes, and boost productivity.
In this webinar you will learn how to:
Eliminate manual data transfers across applications to speed up processes
Make informed decisions with real-time financial and operational reporting
Improve productivity and operational efficiency with a single integrated cloud solution
Book Your Seat:
https://us02web.zoom.us/webinar/register/5316631589444/WN_r7CSKHeuRmuoMeZ62HlDWg
To know more about our services of Quickbooks Migration to Oracle NetSuite contact us