DhruvSoft today announced the launch of Salesforce.com Chatter Implementation Service offerings for Salesforce.com customers worldwide. The service packages launched include one week Chatter implementation package.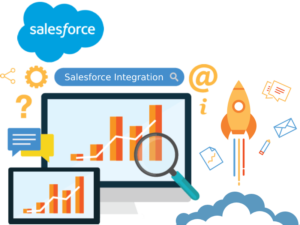 The service offering includes end to end setup and implementation of Salesforce.com Chatter within 1 to 4 weeks. The Chatter Implementation package is for Group / Professional / Enterprise / Unlimited Editions of Salesforce.com. Chatter is a free service provided by Salesforce.com to enterprises for internal collaboration among employees. The Chatter service offered by Dhruvsoft can be implemented for either Service Cloud or Sales Cloud or stand alone without deploying any other Salesforce product.
In a Press Release on Chatter Services Launch, Speaking on the launch of its Chatter Services the Dhruvsoft representative Sunil K indicated that, "Salesforce.com Chatter Implementation Service Offerings are for those clients who want fast results and are looking for return on their investment within a short time. Chatter from Salesforce.com is an effective tool for social interaction and collaboration within the company in a secure way. The Salesforce.com Chatter Deployment Service Offerings are target offerings for small to mid size business or pilot implementations where the user base is typically up from 100 to 5000 users"
Dhruvsoft will be assisting customers by taking take end to end responsibility of implementing Salesforce.com Chatter at its client. With these Salesforce.com Chatter implementation and Salesforce.com Chatter Optimization services we will help your company realize immediate results for SFDC Chatter implementation. Our Chatter services will cater to the specific requirements of your business where our consultants will work with your business team to give solutions that address your business objectives and aid in your success.
"If you work with traditional consulting firms on deploying a new Collaboration tools within your organization  – you will be given an impression that Chatter implementations are long and expensive process" says Sunil. He further added "If this is what is stopping you from taking the step ahead with Salesforce.com Chatter implementation then Dhruv Soft has specially designed Salesforce.com Chatter Deployment package for you"
For more information on Salesforce.com Chatter Services DhruvSoft and this offer contact us by using contact details below.
About Dhruvsoft
Dhruvsoft has expertise in cloud based business communication and collaboration solutions, web design, Salesforce.com Consulting, SEO, web hosting, application development, consulting, offshore outsourcing and staffing. Led by experienced business and technology professionals we focus on enterprise class solutions & services which can be quickly deployed at very low cost for Small and Mid Size Business (SMBs). Our other offerings include content management, technology planning and deployment, CRM Implementations, SaaS (Software as a Service) applications deployment, open source consulting, application maintenance and data management.
For more information on Dhruvsoft please visit www.dhruvsoft.com and to learn more about the Microsoft Online Services, go to
Contact Dhruvsoft
Dhruvsoft
Quadrant-2, A3 Module, 10th Floor, Cyber Towers Hi-Tech City, Madhapur, Hyderabad, Telangana – 500081, India.
USA: ​(888)-822-2660
India: +91-97040-56000
India Sales: +91-90300-91630
contact@dhruvsoft.com
https://www.dhruvsoft.com