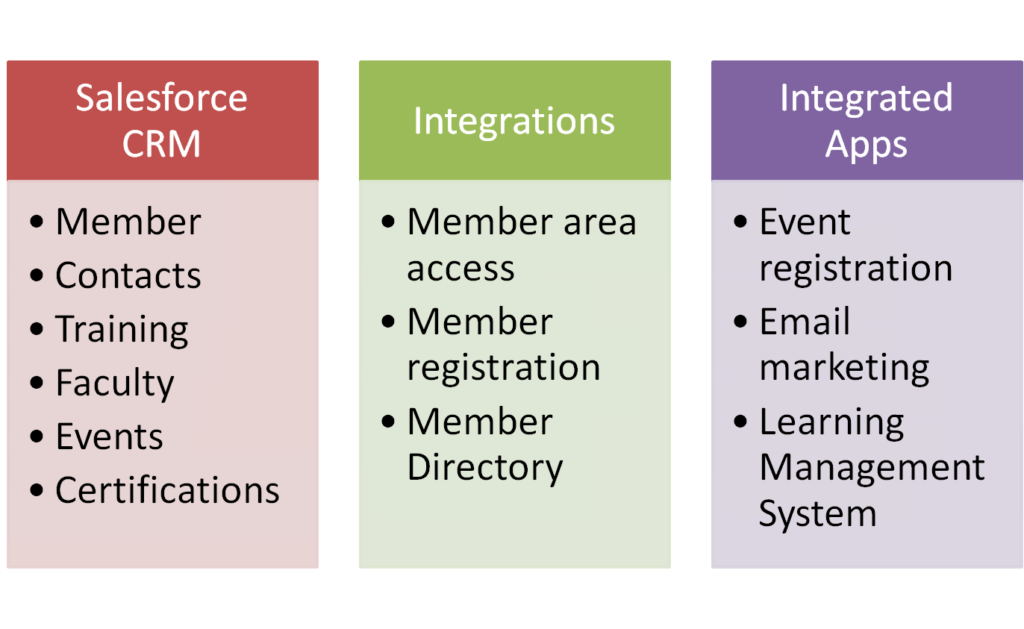 Dhruvsoft has done Salesforce.com CRM Implementation & Custom Integration with website using Salesforce.com SOAP API for client who is Industry association for Marketing & Advertising in Australia.
Client
A leading organization which is a Marketing & Advertising Industry Association in Australia
Challenge
Client is an association of companies involved in Marketing and Advertising. They offer membership, training and other services to its members. They wanted to move from a Legacy CRM based to Salesforce.com and at the same time integrate Salesforce.com to its website for members services.
Solution
DhruvSoft has customized and implemented solution based in Salesforce.com CRM. The customizations include development of functionality for a membership driven company including member information, member contacts, training, events, certifications etc. Membership renewals are tracked through CRM. Custom functionality was developed to manage the functionality for points based industry certification for member contacts. The Salesforce.com was also integrated to few Appexchange apps for event registration, email marketing etc.
Custom SOAP Web Services were developed using Salesforce.com API for Member Registration and Member Directory search. This enabled only contacts of member companies getting access to Member only services in website and internal users have visibility to contact registration and member activity on website.
Technical / Business expertise
DhruvSoft has executed project for this client with expertise and knowledge in Salesforce.com Solution Architecture, Business Requirements Engineering, Salesforce.com Customization, Apex & Visualforce development, Data Integration using Salesforce.com APIs and Salesforce.com Administration.
Outcome
Salesforce.com was implemented and deployed successfully and integrated to the website of client. The client has been successfully using the solution for over two years with thousands of transactions every day. The client has seen remarkable improvement in productivity of the internal users post the move from legacy CRM with the implementation of an integrated solution based on Salesforce.com.