DhruvSoft has increased its presence in India by deploying dedicated Salesforce business development resources for Salesforce in major Indian cities like Mumbai, Chennai, Hyderabad and Bangalore. DhruvSoft is one of the first provider of Cloud Computing and Software as a Service technology in India and has partnered with Salesforce.com since 2008 for Salesforce CRM implementation in India & abroad.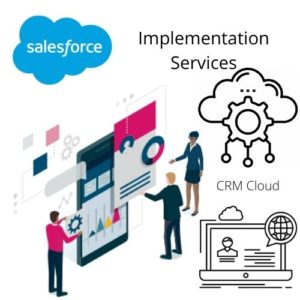 With the growth that we have seen in last three years of Salesforce in India – we have assigned dedicated resources to cater sales and pre-sales in each major city of India. We see more an more Indian companies adopting Salesforce CRM in India for implementing CRM best practices.
We also see Indian companies developing and deploying in cloud using Force.com platform. Salesforce.com and Force.com helps your company – whether you are located at Delhi, Mumbai, Kolkota, Chennai, Bangalore or Hyderabad – improve your sales, marketing and services processes. If you are a multi-location company – the Salesforce cloud makes a tremendous business sense. Salesforce.com is an effective solution for the fast growing needs of Indian companies.
DhruvSoft provides Salesforce consulting, Salesforce implementation, Salesforce training and support in all major cities of India including Bangalore, Chennai, Hyderabad, Mumbai etc.
To explore Salesforce.com CRM – Register for a Free Trail – 30 days. Alternatively contact our dedicated Salesforce India representative to get custom Salesforce CRM assistance:
Salesforce India Contact
DhruvSoft
Sunil K
Ph: +91 9392494888
Email: contact@dhruvsoft.com
Click on Links below for contact details of dedicated person for your city