Dhruvsoft Services Private Limited has announced the launch of SIVIO on the Salesforce.com AppExchange enabling consultants in Education & Immigration Industry to manage their front and back offices more effectively.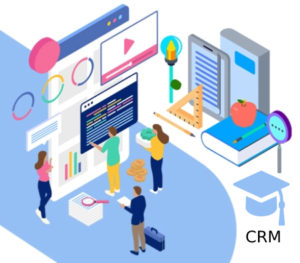 The SIVIO app with its extensive features aims to focus on end-to-end needs & attend technology gaps of the education and immigration consulting industry. The multifaceted features promises to facilitate the overseas education and immigration consultants in processing of applicants for overseas education, immigration, visa, and internship. SIVIO – the all in one front and back office application, is developed and hosted on world's no. 1 cloud platform from Salesforce.com.
Built on the Salesforce Platform, SIVIO is currently available on the AppExchange at:
https://appexchange.salesforce.com/listingDetail?listingId=a0N3A00000DvNYSUA3
SIVIO gives overseas education and immigration businesses the power to manage their entire business in the cloud with accessibility across devices. The product is especially suitable for firms having multiple branches – where business owners can track the performance of each branch as the profit center. The extensive reports and dashboards help management drill down to the performance up to the level of counsellors and take proactive measures to improve the business results.
Speaking on the launch of SIVIO – Director of Dhruvsoft , Mr. Sunil Khanna indicated that –

"SIVIO would help the firms in Education Mobility & Immigration industry, to build a good applicant relationship and would also help improve the business processes and revenue. SIVIO will prove to be an effective tool to increase the ROI. We are very excited to launch this product in an industry that is currently growing at a fast pace and SIVIO can help have an integrated business backbone."
SIVIO by Dhruvsoft is available in the Cloud through Appexchange on an annual per user license pricing. SIVIO also optionally offers customers to create their own applicant communities to directly interact with their customers. More information on SIVIO can be found on the product website – www.sivioapp.com
About Dhruvsoft
Dhruvsoft Services Private Limited is a Salesforce.com Consulting and ISV partner. Dhruvsoft, having its development center in Hyderabad India, has expertise in cloud CRM implementations and product development for ISVs on Appexchange.
For more information on Dhruvsoft please visit www.dhruvsoft.com
About SIVIO
SIVIO is a product of Dhruvsoft that is focussed on Overseas Education and Immigration Industry.
For more information on SIVIO visit www.sivioapp.com
Contact Dhruvsoft
Dhruvsoft Services Private Limited
Quadrant-2, A3 Module, 10th Floor, Cyber Towers Hi-Tech City, Madhapur, Hyderabad, Telangana 500081
contact@dhruvsoft.com