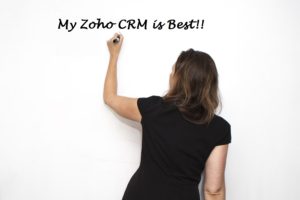 Zoho CRM is one of the popularCustomer Relationship Management (CRM) tool for small business. Worldwide many SMBs use Zoho CRM to manage their customer facing processes. This article explores some of the best practices for effectively using Zoho CRM.
What can you do with zoho crm?
Zoho CRM enables organizations manage their Prospects/Customers/Contacts in one place while helping them in tracking their Sales Pipeline and Forecasting. The users can track their Marketing Campaigns to evaluate the RoI of marketing efforts. The module related to Customer Support helps in Case and Solutions Management. For more detailed Customer support Zoho also has helpdesk and support softwares. Zoho CRm also helps users in Inventory Tracking and Supplier management.