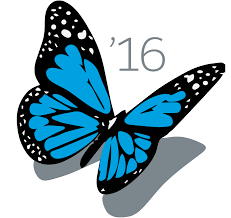 Just watched the Release Readiness Live webcast of Salesforce.com for Spring 16. Andy Kung, Meredith Brown, Kayvaan Ghassemieh, Marcus Torres from the Sales Cloud Products Team have given a great preview of what cool features are going to come in Spring 16.
The focus obviously is on Lightning and that is where most of the cool things are happening. In this post we are summing up some of the coolest features to be released in Sales Cloud on Lightening in Spring 16 release.
1. Global Actions Menu -Â Quick create links for Global actions
Global Actions like creating a Task, scheduling an Event, writing the Notes have a new easy to access menu to top right of the application. Now users do not need to locate a record to create a task – just use the Global actions menu and you are on move.
2. Global actions composer windows – multitask with ease
With the new Global actions composer windows ens users can multitask by opening multiple composer windows. This feature is similar to Gmail compose or chat windows that remain open while you are working on other tasks in the app.
3. The new powerful email composer
The new email composer with pop out capability is a great improvement. The user can apply an email template, add merge fields to it and also save a new email template. Best part that I liked is when we add new contacts we get an indication if they have an email opt out or their email is bouncing. Wow!
4. Filter and customize list views
The filers and customization of list views is now available. The users can create filters as they use the views and save them.
5. Notes enhancements – versioning, composer
The users can create notes from any lightening page and view the previously saved versions as well.
6. Enhanced calendars
There is an enhanced calendar look. More so (in future) you are going to get calendar capability based on custom objects in Salesforce.com.
7. Opportunity Kanban
The Opportunity board or Opportunity Kanban is a great feature to view Opportunities as Kanban like board with drag and drop capabilities.
More Classic features moved to Lightning
Person Accounts are now available in lightening. Opportunity Teams can be added. Campaign features like adding members is now available.
Way forward
It is confirmed by the products team during this broadcast that the focus of Salesforce.com in future will be on Lightening. The new improvements, features are more likely to be released in Lightening than in Classic UI.
It is expected that the complete application in Lightening will be released or Generally Available by Summer 16 release. The Salesforce.com user companies can now seriously think and plan about the migration path of their CRM installation to Lightening.
If your organization is evaluating the move of your Salesforce.com CRM implementation to Lightning – connect with us for a free no obligation "Lightning Readiness" assessment of your CRM implementation.