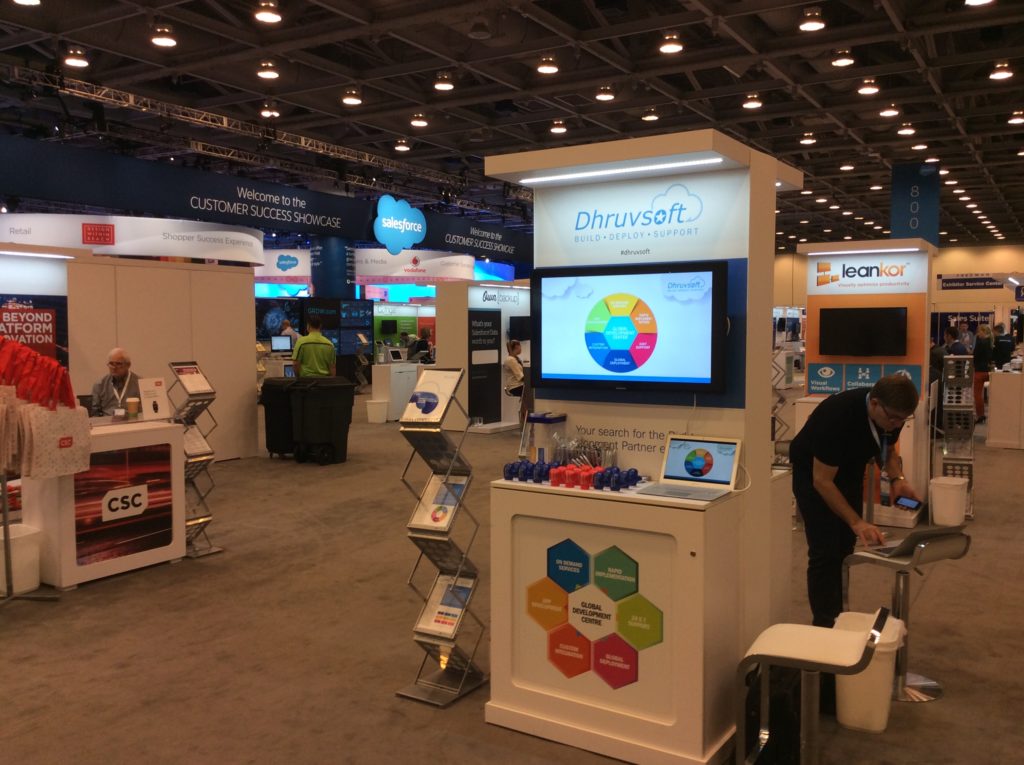 Dreamforce is 8 days away! Wow! Just 8 more days and fun begins. If you are a first time Dreamforce visitor you will be (or may already be) overwhelmed by the shear volume of information, sessions, people, activities and more. Even in my first Dreamforce – which was one fourth of what it is this year – I was lost. Based on my experience in previous years of Dreamforce, I have compiled a list of 7 must do, must see items in this years Dreamforce – 2017.
1. Don't miss Alicia Keys and Lenny Kravitz
Alicia Keys (15 times Grammy winner ) and rock star Lenny Kravitz at AT&T park on 7th November. Dreamforce concert is always a "Must See".
2. Listen to Keynote speakers – Michelle Obama, Barbara Bush
Dreamforce always brings some of the prominent personalities as the keynote speakers. Some of the big names this year include:
Michelle Obama
Ashton Kutcher
Barbara Bush
and of course Marc Benioff (my inspiration)
See the full list here.
3. Visit the Expo
Don't give a miss to Expo. Keep at least half day in your schedule to visit the expo. And do not keep the expo for the last day as most of the exhibitors leave early. Expo is a great chance to see the new apps and innovation happening in the Salesforce eco-system.
4. Knowledge Sessions
There are over 2500 knowledge sessions in Dreamforce. Select the right one you want to attend and schedule well in advance.
5. Have fun – Take selfies with Mascots, your favorite MVPs
Dreamforce is a great opportunity to have fun – take selfies with Mascots around (there will be several stations around the venue), selfies with MVPs and well know persons who help you on Success Community.
6. After Hour Parties and Networking Events
There are several after hour parties and networking events that are organized within Dreamforce. Identify few that work best for you and attend them.
7. Keep time to see San Francisco
An lastly keep some time to visit attractions in San Fransisco – take a selfie with Golden Gate Bridge.
Hope this helps! And may be we can meet too if you are looking to work with an Offshore Salesforce Partner for your Salesforce development or implementation needs. Write to contact@dhruvsoft.com to schedule a meeting in partner arena.