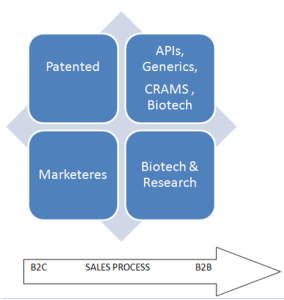 The pharmaceutical industry comprises different fields including the development, manufacturing & marketing of medicines. These interdependent fields of pharma industry consist of manufacturers, marketers, & biotechnology companies. The CRM solution used by them depends on the nature of their sales processes.
In the following section we are describing the players in pharma industry and CRM solutions they typically use.
 
Drug Manufacturers
Drug Manufacturers include Active Pharmaceutical Ingredients (API) and Formulations manufacturers and they further classified into: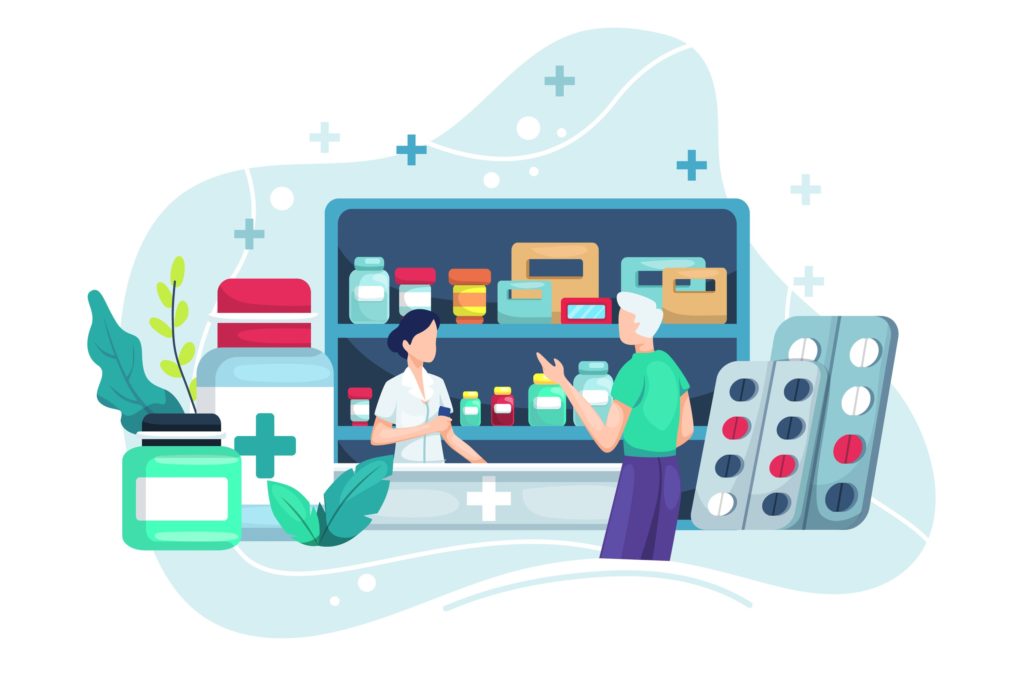 Active Pharmaceutical Ingredients (APIs) Manufacturers: The raw materials used to manufacture medicines are called Active Pharmaceutical Ingredients. Generally, large setups make APIs because these capital-intensive materials require special environmental conditions. The API manufacturers sell to Generic drugs and patented drug manufacturers. The API companies follow a B2B sales process and also track the post sales activities in their CRM.
Generic drugs manufacturer: The Generic Drug Manufacturers sell off-patented, cost-effective drugs at low prices using no specific brand name. They mostly sell to marketing companies who sell under their own brand. These companies follow both B2C and B2B sales process.
Patented drugs manufacturer. The patented drug companies develop these medicines through in-house research & development (R&D) or licenses from other firms and then manufacture the drugs under licenses from patent holders. Patented drugs have high-profit margins. These companies either market directly or through other marketing companies. These companies follow an indirect B2C sales process.
CRAMS (Contract Research And Manufacturing Services): The CRAMS companies that provide the contract services conduct research or to manufacture drugs under licenses from other companies. They provide these services to other drug manufacturers and mostly engage in business to business sales. Similar to API these companies track the post sales activities – especially the project completion and revenue pipeline.
Drug Marketers
The Drug Marketing companies market the drugs in one or more regions. If a drug manufacturing company cannot sell its product in a specific region – they engage marketing companies to manage sales and distribution. The marketing companies have a distribution channel and marketing channel of medical representatives. Their sales process involves managing the Key Opinion Leaders, indirectly influencing medical practitioners / Doctors and collecting consumption information from medical stores.
Biotechnology & Research companies
The Biotechnology companies do research and development to develop new drugs and license them to drug manufacturers. Biotechnology companies have a business to business sales process
At Dhruvsoft we have developed custom solution accelerators for each segment of pharma industry. These solutions help a pharma player from a specific segment implement Customer Relationship Management (CRM) solution. For more information on our pharma industry solutions – contact us.