Want to know what are the Top Features of Salesforce NonProfit Success Pack (NPSP)? In this post we will be listing the top seven features of NPSP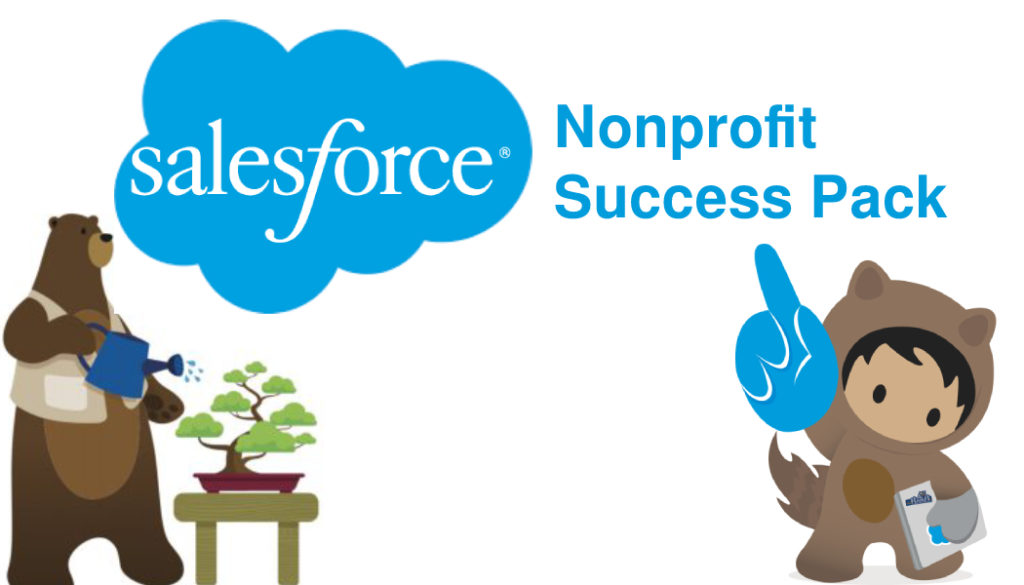 What is Salesforce.com NPSP?
The Nonprofit Success Pack or NPSP (formerly known as Nonprofit Starter Pack), is a part of Salesforce Nonprofit Cloud. NPSP is an open source add on app to Salesforce.com with pre-built constituent and donor management features. Nonprofit Success Pack (NPSP) is a number of managed packages, installed on top of Salesforce Enterprise Edition.
Top Features of Salesforce NPSP
1. Constituent / Donor Management
At the core of most Nonprofits are their Constituent & Donors. With Salesforce NPSP you can –
Manage individual constituents and households
Track the information of Constituent / Donor like their demographic and contact information
View their relationships and organization affiliations
2. Donation and Grant Management
As a Non Profit you would like to be on top of Donation and Grants. Salesforce.com NPSP helps you with –
Track Donations & Manage Grants
Maintain Recurring Donations and Pledges
View household giving history
Giving campaigns, Soft credits and matching gifts
Allocate funds
3. Engagement Management
Engaging with your constituents is one of the key features of Salesforce Nonprofit Success Pack
Define & Track engagement levels of constituents
Track onboarding & engagement of volunteers
Engagement with major donors,
Engagement with program participants
4. Volunteer Management
Volunteers are one of the key pillars of most Nonprofit organizations. With SFDC NPSP you can easily manage the volunteer program by understanding volunteers and tracking their colunteer hours.
Volunteer profiles
Match volunteer skills to volunteer opportunities
Track volunteer jobs/opportunities – ongoing or for a specific event
Define shifts for specific jobs
Volunteers can sign up for shifts
5. Campaign Management
Salesforce.com NPSP helps Nonprofit organizations by creating and tracking the campaigns for fundraising or programs. With NPSP Nonprofits can –
Create Deduplicated Mailing Lists from a Campaign
Create and Update Campaign Members Through an Opportunity
Campaigns can be executed within or outside Salesforce based on the nature of campaign
6. Analytics
With Salesforce NPSP you get hundreds of prebuilt reports that you'll find useful to track Donors and giving, Grants, Memberships, Campaign ROI, and more.
NPSP Constituent Reports
NPSP Fundraising Reports
NPSP Dashboards
These reports can be used just as they are, or you can customize them to meet your specific needs
7. Mobile
Salesforce Nonprofit Success Pack gives you full access to non-profit data in Salesforce Mobile application. Users can create and update the key data from their mobile applications –
Household and Organization Accounts
Contacts / with automatic Household Account
Donations
Want to know more? We are here to help. Dhruvsoft is one of the leading Salesforce partners helping Nonprofits worldwide in getting started with Salesforce NPSP. Contact us for a free no obligation call to understand your requirements and prepare a roadmap for you.