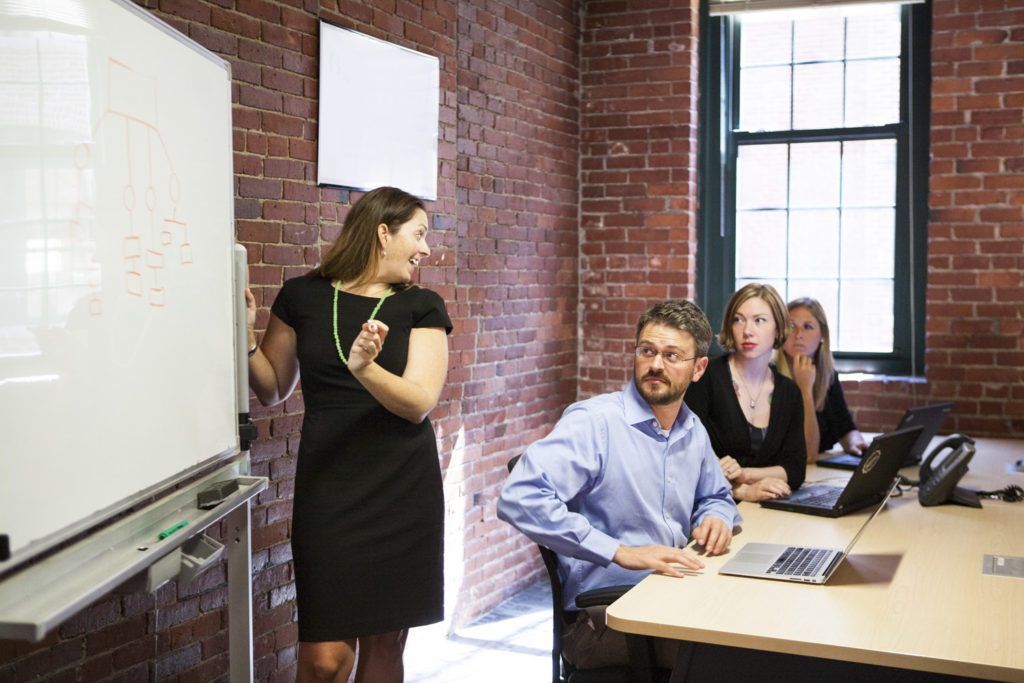 If you are in the process of setting up a new CRM consulting practice or business then this article has few takeaways for you. Having worked with some of the CRM consulting startups – helping them manage their non customer facing processes – we have come up with our recommendations for building an effective CRM consulting practice. We have helped many of our clients grow from a "Single person" consulting business and transform into a "Multi location, Multiple Consultant team" practice within a short period.
Why CRM Consulting?
While this article can be generic for "Consulting Service" and not just "CRM Consulting Practice" – in some of the aspects we have focussed on CRM consulting and more specifically Salesforce.com CRM or Zoho CRM consulting. We believe that considering the growth of CRM market and share of CRM in enterprise solutions market – CRM consulting is a great business for anyone wanting to start on their own.
With the advent of Cloud based CRM products like Salesforce.com the penetration of CRM has increased multifold in Small to Mid size business segments. The SaaS (Software as a Service) model with its monthly payment option has enabled many small business to go for a CRM than 10 years ago. This has moved the industry upside and today small to mid size business contribute a large chunk of CRM license business of companies like Salesforce.com and Zoho. Other reasons for growth in CRM market are Online marketing and Social Media marketing which can work great only if there is a good CRM in place.
Find a niche
Our first recommendation is to find a niche for your CRM consulting business. May be target the Small business. Although the SMBs have got access to license at low cost (due to SaaS model) – they still lack access to able CRM consultants. That is where you can pitch as CRM Consultant and be a great enabler for them. If you are building a CRM consulting business one of the greatest market will be SMBs.
As a consultant, find a niche for your consulting business – whether based on size, industry, process (Sales, Service, Marketing), reach (based on your location) etc. Find the gaps in market and try to fill those gaps with your niche consulting business.
Focus on Processes
Although consulting assignments can be a very unstructured – we can still make the processes of consulting business very structured. Right from start focus of creating strong internal processes. Consulting is a people dependent business and quality of consulting can vary from one consultant to another consultant. Every client will expect your best consultant to work on their assignment. This may not be practically possible. It is the processes that can help you ensure that your consulting service delivery meets the minimum level of service that you intend to deliver irrespective of consultant delivering it. Setting processes early will ensure that all consultants adopt the processes easily and a process oriented culture is built in your consulting practice. We are Dhruvsoft rely very strongly on processes while doing our service delivery.
Leverage technology
Leverage technology to run your business. Start by using CRM yourself to manage your business development. In addition to this there are several cloud products that will help you manage your consulting practice at a low cost. You have Accounting, Team Management, Resource Management, Project Management, Time Management and other several category of products available to exploit. Leveraging cloud technology to the best helps in building a lean low footprint consulting organization.
Build a flexible structure
While no-one can deny the need for a very strong core team in a CRM consulting business – one can also not ignore the need to have a flexible structure that can help you quickly ramp up or down the team based on your needs. What we recommend is to have a core – especially the key client facing consultants – in house. These consultants will interface with client, understand their needs, and translate them into technology specs. Beyond this outsource the technology design, development to external consultants. Using the contractors and external consultants can reduce the costs, minimize the risks and can help you better staff the client projects.
Identify and partner with experts in your product or service area and have a long term relationship with them. If you can identify a partner in an offshore location – this can also bring tremendous cost advantage to you. These offshore units can work as your own office in an offshore location. We at Dhruvsoft have helped many of the Salesforce.com CRM and Zoho CRM consulting partners to setup their practice by being their offshore unit.
Whether you offshore or not – definitely have a flexible structure to be a more sustainable business.
Build long term relationships
Consulting is a relationship business and building long term relationships with your prospects and clients will only help your business in long run. You can effectively use technology (like CRM) to build the relationship and maintain them. Do not just look for revenue – start a relationship then revenue will grow.
One of the best tactic we have found to generate the confidence of clients is – giving them a "free one week trial". In our business clients want to test us before they engage us (like in any consulting business). You can also think of something similar – may be free hours, or a free initial study. This will get you inside that account and once you are in your consulting prowess will ensure that you get a continuous stream of business from that customer.
***
If you already have or are building a CRM consulting practice, connect with us to evaluate extending your team offshore by engaging us. We focus on Salesforce.com CRM consulting and Zoho CRM consulting. You can reach us by filling the contact form.