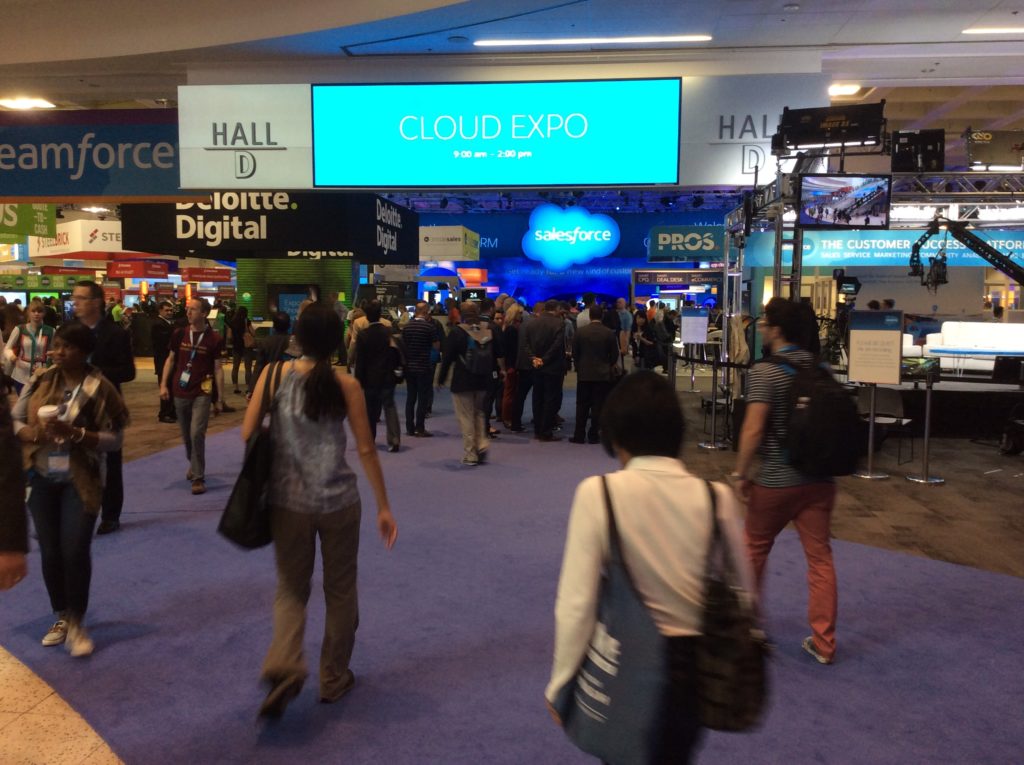 Here are some of the tips to get best out of Dreamforce. Dreamforce is one of the most attended events in IT industry. Dreamforce offers the right mixture of learning as well as fun.
In this post we will be presenting some of the tips that will help you – best utilize the four amazing days of Dreamforce. 
Arrive a day in advance to SFO
The first advantage of arriving a day early is that you will be well rested for the first crazy day. Another advantage is that you can use the Sunday to register and collect your badge, Dreamforce kit (before 5 PM) and do a recon of the venue. You can also do the registration and badge collection from some of the prominent hotels nearby (refer Dreamforce booklet).
Pre-register for the sessions
Dreamforce is one of the most attended event in the world and sessions get booked very early. This year over 3200 sessions are planned during the course of 4 days. Each session has limited number of seats. You must select and book your sessions well in advance using the Dreamforce Agenda Builder App.
While planning your sessions remember to take into account the venue of each session. Several sessions are conducted in nearby hotels and theaters.  Walking from one venue to other may sometimes take lot of time. Although Dreamforce offers the transport – it is not the fastest way to commute.
All the sessions are recorded and are available after the event. So do not get disheartened if you are not able to attend a session – as you can always see the recording.
Book a hotel near the Dreamforce venue – Moscone Center
The advantage of booking a hotel next to Dreamforce venue – Moscone Center is that you can walk to the event. If your hotel is far you will end up spending a lot of your time in travel. Remember – the traffic becomes unusually slow during Dreamforce. If for any reason you are staying far from the venue – take tube for faster access. Dreamforce also offers the transport from nearby hotels. Avoid travelling the taxi or Uber during the peak hours.
Arrive early – each day to the venue
The first of the sessions start at 8 AM while the expo starts at 9 AM. If you start early – you can avoid the traffic and also secure the front seats. If on any day you are planning to attend one of the Keynotes – make sure you arrive early as there is a long queue and sometimes the halls get full.
Grab lunch provided by Dreamforce to save time
The complementary lunch provided by Dreamforce is the fastest way to grab something to eat. The nearby restaurants are usually very full and it take lot of time to order and eat. On the other hand Dreamforce usually provides the lunch (sandwiches or salads) with cans of aerated drinks. The best part is that you can grab it very fast. Although the lunch is provided in Expo halls – it is Yerba Buena Gardens where typically large stalls are setup.
Wear Business Casuals and Comfort shoes
Make sure you wear business casuals and comfort shoes. Dreamforce can be very tiring and demanding. An average visitors walks over 4-5 miles and stands for nearly 5-6 hours during Dreamforce. Do not hesitate in wearing business casuals and most important – comfortable shoes.
Last day is only half day – visit Expo in first three days
Although the event is for 4 days – the fourth day is actually only half day. The sessions come to an end by 2 or 3 PM. Expo also closes around the same time. If you are thinking of visiting Expo on 4th day – it is not a good idea as most of the exhibitors will be seen packing. Plan to see the Expo in first three days.
Hotel rates go down next day after Dreamforce
If you are planning to stay back in San Francisco after the event – remember the hotel rates go down drastically once the event concludes. So you can extend your trip for sight seeing in and around SFO after the Dreamforce.
I hope these tips help you make your Dreamforce experience better. Please feel free to share with other.
If you are looking for an offshore Salesforce partner who can help you with implementation and development on Salesforce – connect with us during Dreamforce for a short 5-10 mins talk. Send an email to contact@dhruvsoft.com to schedule.