Today, remote working has become a normal phenomenon where many organizations are creating remote working spaces due to the prevalent rising COVID-19 cases. But, adopting a dynamic remote work culture and continuing to deliver results can be a challenging experience for the growing businesses. Whether your team is working remotely or you have just found yourself in this situation, managing a team of off-site workers is honestly works great on Salesforce.com. In this article, you would come to know about the benefits & challenges of remote working and tips for managing your team remotely.

While there several benefits to managing a team remotely. Some of them are given below.
Reduction of travel costs – Staff will no longer be required to commute which adds up some extra time into their daily schedule. By making them more productive and energized, you can reduce their traveling expenses.
Increase in productivity level – Those remote workers working in the uninterrupted blocks would have access to all important information such as business data/documentation that makes them more productive.
Making better use of global teams – Managing teams across the world within different time zones would indicate that you have a 24-hour productivity cycle and are not limited by your domestic trading or working hours.
Improved communication – Digital communication seems to be unclear. However, giving your team access to multimedia communication systems mean that files and data can be shared, visuals could be discussed, and other ambiguity might get eliminated by these extra tools.
Indeed, there are some challenges for having a remote team when you are developing a team from scratch or shifting to a partly or entirely remote workforce after the onsite team –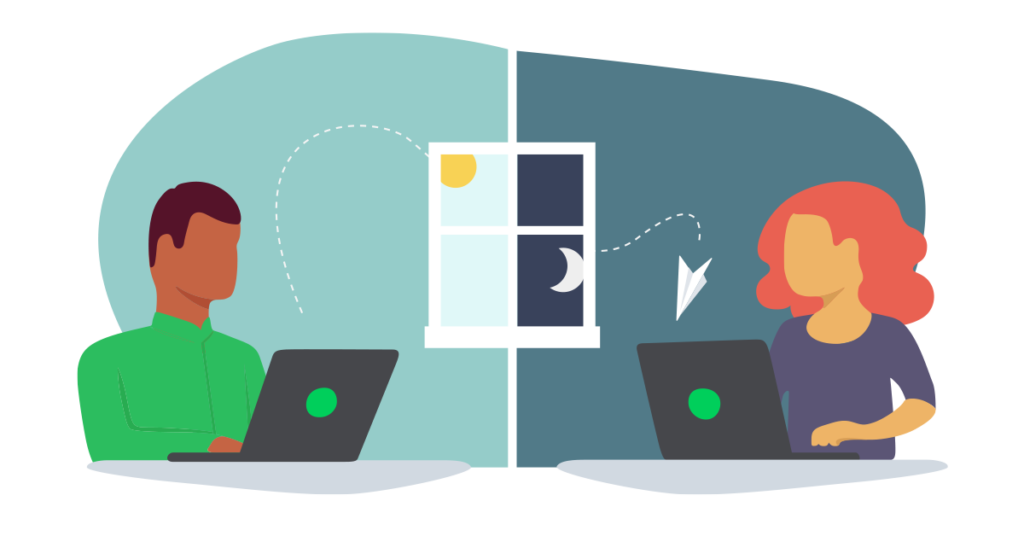 Encourage the team efforts – Even though remote workers are well-equipped with great tools for professional collaboration, sometimes the social aspect could suffer which naturally impacts their motivation and morale. All you can do for remote workers is stop them from feeling low by encouraging their team efforts.
Feeling isolated – Isolation is a terrible thing that everyone experiences while working remotely. So, you need some helpful steps to ensure that your employee doesn't feel isolated from the rest of the team. Although it can be a tough-working day, a five-minute chat can help staff feel more active.
Clueless over the use of the right tools – If you are familiar with the remote working environment, you might have found how difficult it is to use the right set of tools to get the most out of your team, especially when you are placed in some niche area.
These challenges can be overcome by following some well-researched tips which will help businesses to achieve success with remote teams.
Salesforce.com product for managing modern workplace teams – Work.com
Work.com consist of Salesforce Customer 360 along with underlying technology. It provides best practices to help organizations reopen safely after Covid and meet new workplace challenges to get back to Organization work in New Normal of Hybrid workplaces. The Work.com product includes following features:
Employee Workspace: A central digital hub for employees to access any of the tools and resources they need to work from anywhere. This includes the business productivity apps like Google Workspace, learning platforms like myTrailhead, payroll systems, and more.
The workspace helps employees stay productive and informed while working from anywhere.
Employee Helpdesk: Employee Helpdesk helps employees to ask questions and get help quickly from anywhere. This can helps them with questions about IT support, HR policies and benefits etc.
Employees can also read knowledge articles and escalation paths, across any department, which is driven by Einstein AI.
Queue Management: Queue Management is for business by creating virtual queues to protect customers and manage onsite capacity. Users can reserve their place in line from anywhere through the app. They will also get queue status via SMS to avoid waiting outside for lengthy periods of time.
Broadcast Messaging: Broadcast Messaging allows businesses to communicate the hours of operation, changes to appointments, and health and safety reminders to users and employees. They can get notifications through  channels such as SMS/text, WhatsApp, or Messenger. Businesses can use this to manage questions or service requests quickly with automated chatbots and personalized service communications.
Tips To Manage Teams Remotely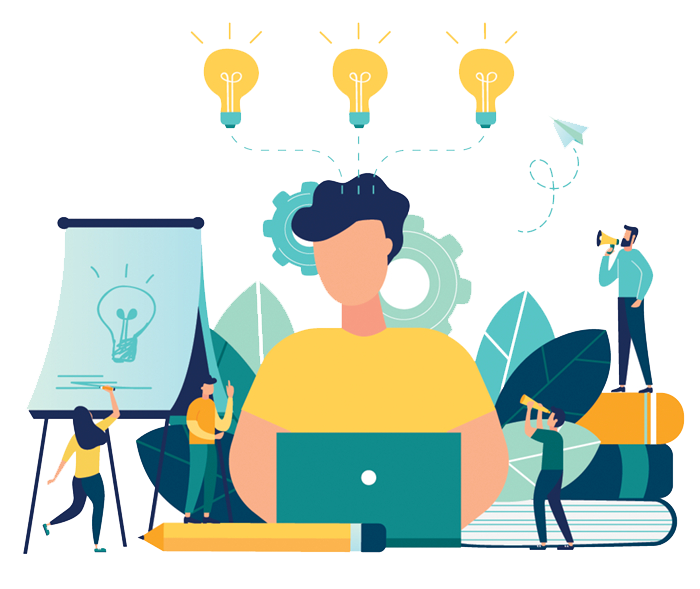 Communicate as much as you can wherever it is required – Things could be lost during translation when you communicate digitally. People who don't possess the body language or tone of voice could make even basic instructions sound misinterpreted. In addition to that, staff can soon get this feeling that communications are exchangeable and business-related only. So, you need to maintain a proper rapport with your team to boost their spirits.
Don't give less importance to taking scheduled breaks remotely – For as long as the staff is working from home, it does not mean that they don't need to take breaks. They may have taken fewer breaks at work because they were distracted by tasks and having conversations with coworkers. That is why they need this time to raise their energy level and approach work with renewed enthusiasm. You need to ensure that your team still knows it is okay to take breaks now and then.
Allow your team to learn new skills – The shift towards remote working has caused serious changes to many of our lives regarding the things that we do and the system we use. This made many remote teams suddenly grasp the opportunity of learning extra skills to cope with business change.
One thing you can do if you are observing some of your staff are feeling low energy due to the disruption to business-as-usual (BAU). Allow them to learn a new skill, new technology, or system, and even let them carry on the research of which suitable tools to use to improve the business processes in the current changing landscape.
Engage your remote workers with various exciting activities – The best possible way to evaluate what is working and what is not with remote working is to measure your success by acquiring the business data that shows the impact or results of remote working. You can also speak to your employees to find out about their success and the challenges that they were facing while working remotely.
One thing to remember is that you have a team of employees with a different perspective. Due to this, you need to find the solutions that work for everyone. By arranging the events such as after-work drinks, quizzes, exercise classes, meditation, and cooking classes can keep the remote workforce more engaged with each other.
Conclusion
From the above, it can be said that there are real-time challenges, benefits, and helpful tips that will guide you to manage your team remotely on Salesforce. To know more, connect with our team of Best Salesforce consultants in India. We will be happy to assist you in the best possible ways.