Festival season is back again!
Christmas, New year is the season when you want your customers to come to your website and buy goods or services that you offer. If you use web marketing tools to attract customers to your websites – we have an offer for you.
During festival season you may be experiencing load on your design staff engaged in creating email templates, micro-sites etc. That is where we are coming with special offer for your need – we are giving special festival offer of (flat 40% discount on all services) to clients interested in making website, micro-sites, landing pages, business identity and email marketing templates during this festival season.
Website Design / Development
DhruvSoft is into creating attractive web ideas that help you flourish your business. The speed of delivery and quality of service offered by DhruvSoft is something that our clients love and keep coming back to us for that. The efficient teams of expert professionals at DhruvSoft work day and night to give our clients services that result in business excellence.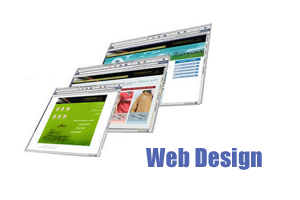 Custom Design based on your requirements
Attractive Web Design Templates
HTML / CSS and CMS Websites
Websites using WordPress and Joomla
Website in 3 business days
On Page Search Engine Optimization
Rock bottom prices
Micro-sites
Micro-sites are a great way to create focused websites on a very specific product that you are offering. If you have many products on website – each product may get lost and your search engine rankings may be low. Using micro-sites (like yourproduct.yourdomain.com) you can create a dedicated sub-domain based site for a product. You can also create a micro-site just with your current festival offers or an event. Micro-site means you need not change your corporate website. For your customers also it presents the offering in a concise manner.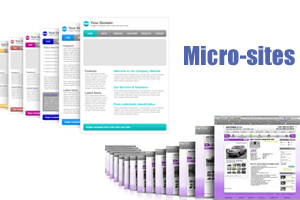 Micro-sites dedicated for a product or line of product
Unique design and content for a product
Provide all product, event or offer information at one place
Make specific call to action propositions related to product
Design Micro-site confirming your corporate identity or create a new design
Delivery in 3 business days
Landing Pages
Attractive landing pages are key to success of any web marketing campaign. At DhruvSoft we are experts in designing landing pages that result in success. We ensure that "call to action" never get lost in content and visual effects.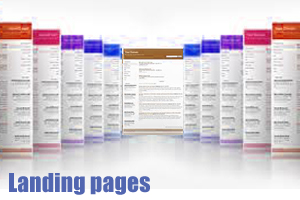 Attractive landing Page Templates
Custom Landing pages for your needs
Landing Pages confirming corporate identity
Integrate Landing pages with web analytics
Make "Call to Action" that results in success
Delivery in 3 business days
HTML or CMS based landing pages
Capture leads using web forms
Integrate with CRM like Salesforce.com, Zoho CRM
Business Identity
If you want business identity service – design of exclusive logo, letterhead, business cards – you can tryst our design studio. We can deliver design within 3 business days and may even send you printed letterheads or business cards anywhere in the world.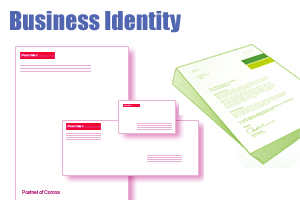 Custom Design of Logo, Business cards, Letterhead, Envelops

Bring your unique idea into design or let our designer think for you

Design delivered within 3 business days

Print from anywhere or order prints to us – delivered by DHL to anywhere in the world

Start creating your unique business identity now for success
Email marketing templates
Email marketing is very effective if you have a list of customers to whom you may be already sending newsletters or regular updates. The conversion of email marketing depends on how effective is your message. If you use run of the mill standard templates – the conversion bound to be low. At DhruvSoft we take advantage of our experience in email marketing to bring success at your mailbox.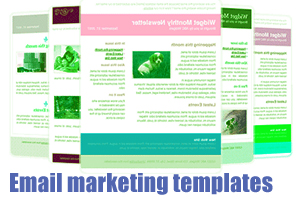 Design of multiple email templates confirming your corporate requirements

Make explicit 'Call to Action' to ensure success

Attractive design

Host images at high quality Content Delivery Network (CDN)

Delivery within 3 working days

Can be used with Mailchimp, Aweber or Constant Contact
At DhruvSoft we have our expertise in websites, micro-sites, landing pages, business identity and email marketing templates. With our excellent and high tech design studio we will give your products a new design that people will love to have. We offer contemporary, excellent User Interface Design as per your requirement.
Contact us today for a no obligation free quote by filling this form
[customcontact form=2]
Why chose us as your Design Studio?
At DhruvSoft we have our expertise in websites, micro-sites, landing pages, business identity and email marketing templates with our excellent and modern Fresh designing ideas. We are among the leading web designing companies in Hyderabad that are offering unique and professional web development and design services.
What our customers say?
Here is what our customers say about us
"I am impressed by the quality of work and fast delivery of these folks" … Mr. John, Business Owner, Texas USA

"If you come to Dhruv(Soft) you can be assured of satisfaction guarenteed" … Mr. Sanjay, Director, Indian Business Company

"We are very happy with the design services provided by DhruvSoft. They have done a fantastic job for us. – Mr. Ali, IT consultant, Projects Company, UAE
Why we will be a good partner for your design needs?
We use best designs and ideas for making your websites, web portals with right detail and information, that you want on your website. At DhruvSoft – technology is our God and Guide and Friend – we use best in class design tools and use latest content management systems like WordPress and Joomla to deliver. At DhruvSoft we never compromise on quality and maintain world class standards in our deliverables.
To know more about our latest offer for design of website, micro-sites, landing pages, business identity and email marketing templates during this festival season you can send us the enquiry. Hundreds of clients worldwide have already taken advantages of our services and offers already. Since the offer is limited till the festival season – you must hurry in contacting us
Contact us today for a no obligation free quote by filling this form
[customcontact form=2]